Novartis, Switzerland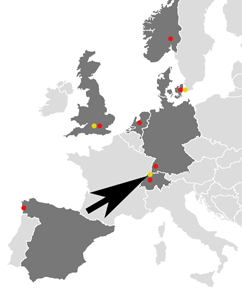 Novartis provides healthcare solutions that address the evolving needs of patients and societies - products to prevent and treat diseases, ease suffering and enhance quality of life.
The Novartis portfolio focuses on science-based healthcare sectors that are growing and reward innovation, such as pharmaceuticals, eye care, generics, vaccines and diagnostics, over-the-counter (OTC) and animal health. Novartis is the only company with leading positions in each of these areas. Novartis research is driven by a distinctive clinical and scientific strategy focusing on unmet medical need and knowledge of disease.
Headquartered in Basel, Switzerland, Novartis Group companies employ approximately 121,000 associates and operate in more than 140 countries around the world.