University of Oslo (UiO), Norway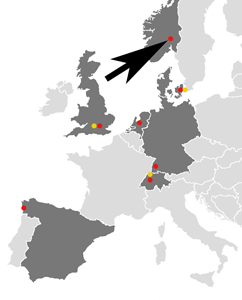 The University of Oslo is the oldest and largest university in Norway, situated in the Norwegian capital of Oslo. The university was founded in 1811 as The Royal Frederick University and was modeled after the recently established University of Berlin. It was originally named after King Frederick of Denmark and Norway and received its current name in 1939.
Currently the university has about 27,700 students and employs about 6,000 people. After the dissolution of the Dano-Norwegian union in 1814, close academic ties between the countries have been maintained.
The University of Oslo is home to five Nobel Prize winners. One of the Nobel Prizes, the Nobel Peace Prize, was awarded in the university's atrium until 1989.