University of Vigo (UVIGO), Spain

The University of Vigo is a public university located in the city of Vigo, Galicia, NW of Spain. It was founded in 1990, when it became independent from the old University of Santiago de Compostela. About 1600 teachers are presently lecturing, and more than 20,000 students register each year in the more than 50 different degrees which are offered.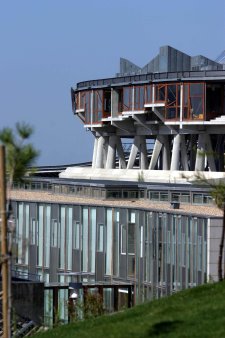 The main campus of the University of Vigo is uphill, outside city limits, but near the city centre. It is a reference for contemporary architecture with buildings designed by Mr. Enric Miralles, Mr. Alberto Noguerol & Ms. Pilar Díez, Mr. César Portela and Mr. Gabriel Santos Zas. This modern architectural campus, which is fully integrated within its natural surroundings, is comprised of a number of schools and faculties (that offer their teaching programs), the Rector's Office Building, Centralised Office Services, Central Library, Shopping Centre and Sports facilities such as swimming pool, gymnasium and track & field. Peinador airport, 10 minutes from the campus, is well connected worldwide via its regional flights to Madrid, Barcelona, or Paris.
The University of Vigo offers a Master and Ph. D. program in Statistics. This program is supported by the Department of Statistics and Operations Research and by the Statistical Inference research unit. The venue is the Faculty of Economics and Business, close to the Faculty of Sciences and the incipient CinBio (Center for Biomedical Research) at the main campus. The Department of Statistics has fluent collaboration with the local and neighboring hospitals to develop joint research projects.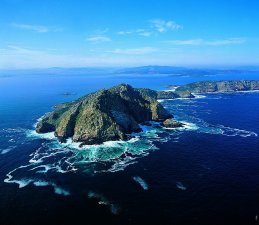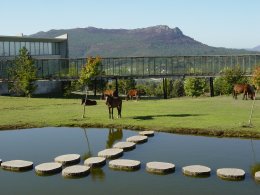 The population of Vigo is almost 300,000 although the number of people who actually work, study and live in the city may reach half a million. This makes up 32% of the population of the Pontevedra province and 12% of the whole population of Galicia. The city is situated in the middle of the "Ría de Vigo", which is responsible for the unique local climate which is usually sunny and warm in summer but not unbearably so. This beautiful estuary stretches from the Cíes Islands to the island of San Simón, where it broadens after Rande's bridge. The whole bay is dotted with picturesque little fishing villages. Its beaches are very attractive, and indeed it was not a surprise when, in February 2007, The Guardian nominated one of them as the best beach in the world.