Course Week Clinical Biostatistics I
The first MEDIASRES Course Week took place in Copenhagen from 8th to 13th of April 2013. The MEDIASRES ESRs received an intensive training in special statistical subjects that are applied in clinical trials, such as repeated measurements and survival data. Moreover, the two clinical advisors from Copenhagen gave an interesting insight into their work and further applications of statistics in medicine.
The ESRs actively participated in all discussions and workshops, and each gave a presentation on his/her research project. For this presentation day, we had invited a trainer in presentation techniques, so that the ESRs received not only feedback on their projects but also on their presentation skills. The last day of the course week was dedicated to scientific reading and writing.
The statistical methods were deepened and practiced in practical sessions and especially in a practical exam, which all ESRs completed 2 weeks after the course week.
Of course, with so much intellectual input, we also needed some social activities.
MEDIASRES ESRs and local guests at the intensive training sessions
ESRs at work
MEDIASRES ESRs presenting their projects
ESRs, supervisors and guests at a very nice dinner
and part of MEDIASRES supporting Borussia Dortmund in the quarterfinal of the Champions League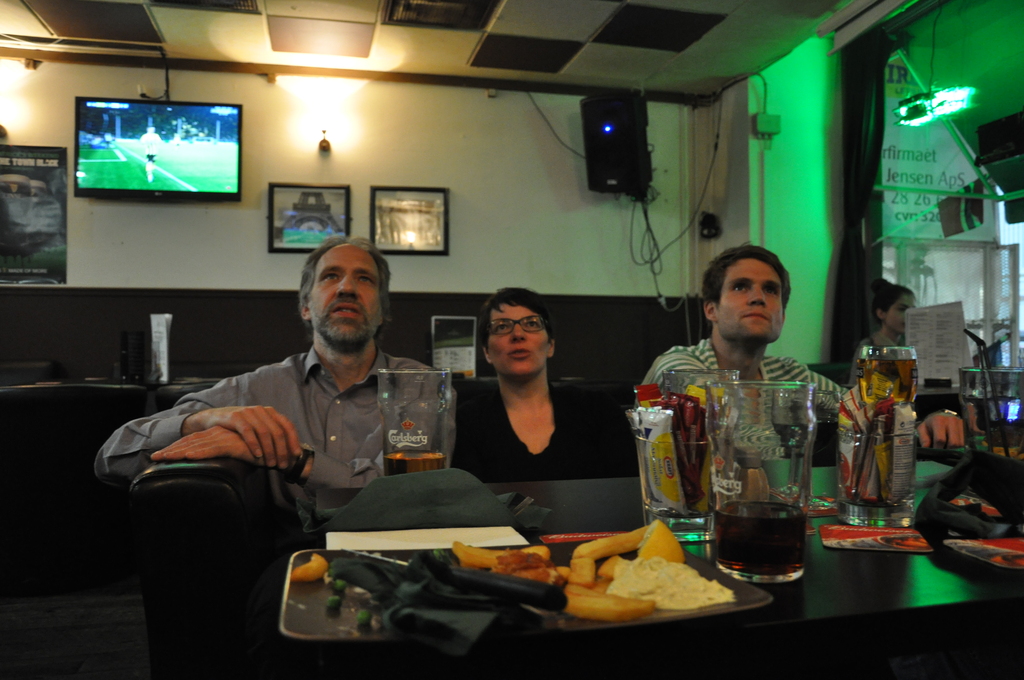 terrified in the middle of the match... (Malaga had just scored the second goal)
...and lucky winners in the end! (Dortmund won 3:2)